Investment properties have become popular over recent years, in part due to tax regulations that apply to them. You'll often see property investment thrown around in personal finance guides and to an extent, it is one of the ways to diversify your wealth.
However, the primary reason why people are reluctant to commit to an investment property is that the tax implications on investment properties can be tricky to wrap your head around. 
Once you do your research, you'll find that there are numerous tax deductions that can be leveraged to your advantage. That's why at Homestar Finance, we've broken down the basics of investment property tax to make sure you don't overlook any expenses when putting together your tax return.  
What are tax deductions?
A tax deduction is a portion of your income that can be excluded from tax duties when specific conditions are met. They need to be listed on your tax return at the end of the financial year. 
Most common forms of tax deductions include:
Retirement contributions

Charitable donations

Mortgage interest deductions

Investment property deductions

Work-related expenses
Though a tax deductible expense does not mean that you get the entirety of the cost back, it is excluded from your overall taxable income, potentially saving you thousands in dutiable fees.
How do tax deductions work?
Though it may seem like an overly complicated process, tax deductions are quite simple to understand if you break it down at the basic level. 
Let's say that our friend Jim earns $80,000 in taxable income a year. However, Jim holds an investment property where his tax deductible expenses amount to $18,000. He also made charity contributions of around $2,000. Then his taxable income would be reduced by $20,000 (total tax deductible expenses) and he will only pay tax on $60,000 of his income. 
What investment property tax deductions can I claim?
Luckily, there are a slew of investment property tax benefits that can be accessed by investors in Australia. These can range from general maintenance costs to home insurance and even council rates.
Some of these deductions are immediately tax-deductible, such as the cost of repairs and maintenance while the property is being leased out. Whilst you won't be able to immediately claim expenses such as appliances, you will most likely be able to claim them through depreciation deductions in the future.
Moreover, even though some intangible expenses such as depreciation can be claimed come tax time, some expenses such as stamp duty may be unavailable outside first home buyer-specific concessions.
Investment properties are often cited as the key to financial freedom by a lot of financial advisors and sources available online. However, the expenses incurred from these investments can really eat away at your wallet if you don't get on top of them early.
That's why it's absolutely essential that prospective property investors understand which expenses they can claim and what they can and can't claim on their tax return. 
Immediately deductible rental property expenses include:
Agent fees

Advertising expenses

Bookkeeping and legal costs

Insurance

Pest control

Property improvement, maintenance and repair expenses

Property investment seminars or courses

Rates and taxes

Council rates 

Land tax

Strata fees

Stationary and phone costs
Deductible rental expenses that can be claimed over several years include:
Borrowing expenses

Depreciation deductions

Interest on your home loan

Negative gearing
How to claim investment property tax deductions
Most, if not all of your tax deductions will have to be claimed through your tax return at the end of the financial year, though there are some immediate deductions that can be reimbursed through individual application.
Unless you're on top of all your expenses to the tee, it can be highly time consuming to put together your own statements come tax time. That's why it's usually recommended that you consult a financial professional or accountant to maximise your benefits and report your income as accurately as possible.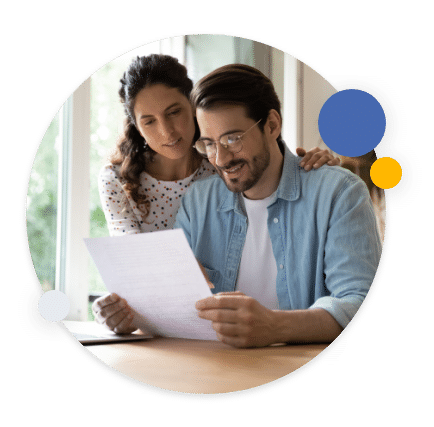 Expenses that are not tax deductible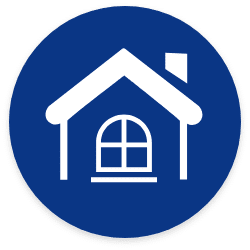 Rental income
Rental income is unfortunately not tax deductible and will make up a good chunk of your assessable income. Rental income includes any payments you receive whilst renting out the property, as well as any bond money that was deducted at the end of a lease.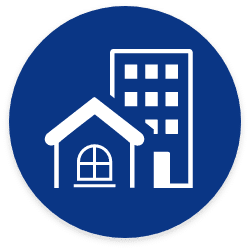 On purchase of the investment property
When it comes to purchasing an investment property, there are a few things you may need to be aware of. Though investment properties do come with a myriad of tax benefits, the following items will not be available for exemptions or deductions when first purchasing your property:
Any renovations, repairs or improvements immediately after purchase

Conveyancing fees

Legal expenses

Property inspection fees

Purchasing price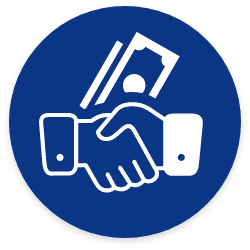 On the sale of the investment property
Since most of your expenses when you sell you property are considered a capital expense, they can actually reduce the amount of capital gains tax you're liable to pay. Moreover, you may be able to access the 50% CGT discount if you have offset your losses. 
However, there are also some items that are not eligible for tax breaks upon selling your investment property and are as follows:
Any real estate agent or management fees 

Advertising fees

Conveyancing fees

Legal expenses
Although most of these are eligible for deductions when it comes to generating income through your property, you will not be able to access these benefits when selling property.
Buying an investment property?
Other than your own financial circumstances and loan structure, your priority considerations should be looking at how you can make the most of tax benefits associated with property investment. 
Investment property tax deductions example
Let's put together a hypothetical scenario to show just how much tax you could save after familiarising yourself with all the potential investment property tax cuts. 
Say that our friend Claire has just taken out a home loan to fund her new 3-bedroom apartment that she intends to lease out for some passive income on the side. She hires an accountant to help with the bookkeeping for her new investment property.
She takes out a $600,000 variable rate, interest only investment loan with Homestar Finance at 5% p.a. 
Knowing that she will not be able to claim certain deductions until the property is fully leased out, she contacts a real estate agent for help with advertising and tenant management. 
When she begins to lease out her property, her tenant points out a few issues with peeling wallpaper and chipped tiling in the bathroom. Claire calls in the help of her local tradesman to repair these faults and applies for home and landlord insurance to prevent future mishaps. 
The property sits in an apartment block and was built on 20 September 2005 at a cost of $190,000. 
Under this scenario, Claire can shave off around $45,320 from her assessable annual income. 
| | |
| --- | --- |
| Expense (First Year) | Amount |
| Agent and Advertising Fees | $700 |
| Bookkeeping Fees | $300 |
| Building Depreciation | $3,500 |
| Council Rates | $500 |
| Home and Landlord's Insurance | $4,200 |
| Loan Interest | $30,120 |
| Strata Fees | $2,000 |
| Repair for Wallpaper and Tiling | $3,000 |
| Total | $45,320 |
Disclaimer: This article is not intended as legal, financial or investment advice and should not be construed or relied on as such. Before making any commitment of a legal or financial nature you should seek advice from a qualified and registered Australian legal practitioner or financial or investment advisor.  
Ready to take the next step?
New customer enquiry form
Get started. Want to apply or have chat? Complete the form below, and we'll contact you within 24 hours.
Understanding more about investment property tax deductions