What is refinancing a home loan?
If you are looking to save some money on your home loan, it may be that you have to look for an entirely new one. Refinancing involves moving from your existing loan to a new one, negotiating better loan terms, interest rates and features that suit you.
Before beginning the process, however, it is important you get the full picture of what it means to refinance your home loan. 
Our guide will go through the advantages, disadvantages and process to refinancing your home loan. This way, you can decide for yourself whether or not you should change from your current mortgage.
What is refinancing?
Refinancing, in its most simple of definitions, is the process of exiting your existing mortgage in lieu of a new one. The lender you apply with will use this new loan to pay off your old one, allowing you to move forward with only one mortgage to make payments on.
Most people choose to refinance in order to save money, which is achieved by finding a loan with more preferential monthly repayments and interest rates. However, this is not the only use for a refinanced loan, as accessing equity through refinancing can be incredibly useful to fund projects you wish to undertake.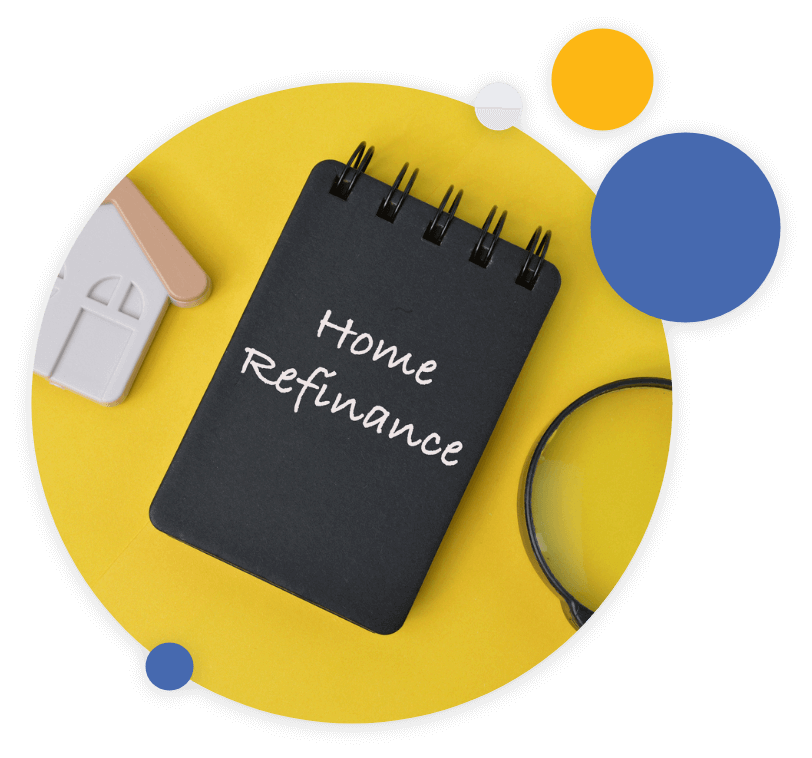 What is the purpose of refinancing?
There are many purposes in starting the refinancing process, most of them focused on providing you the chance to start saving money and plan around your current financial obligations and goals. If you are thinking of refinancing your home loan, these reasons may help you start the process today.
Should you refinance your home loan?
Deciding on whether or not you should refinance your mortgage loans is a serious process that may take some time. You must consider your current financial situation, the goals you wish to reach through refinancing, how to find a new lender that suits you, and whether the current interest rate market is suited for the process.
See below for an overview of the possible advantages and disadvantages of a refinanced loan, allowing you to make a well-informed decision for yourself.
Refinancing advantages
There are various advantages to changing to new mortgage loans, especially when your find a loan that best suits you:
Lower monthly payments and interest rate

Your home equity can provide a source of additional funds

Choosing to switch from a variable to a fixed rate loan allows you stability through predictability, as well as granting you potential savings

You can set yourself up for a shorter loan term, saving you money on the total interest paid

You can consolidate any debts you have into one loan

To avoid any unnecessary fees, you may be capable of cancelling your private mortgage insurance premiums
Refinancing disadvantages
With every financial process there comes some disadvantages. Choosing a loan with a new series of terms, conditions and mortgage rates can be risky if done without research. There is a chance you may start losing money if you have not refinanced at the right time or with the right lender for you and your current financial situation.
However, by understanding the risks that come with refinancing, you can know what to avoid when choosing a new loan. These risks include:
You stand the chance of reducing your equity held in your home

If interest rates drop after refinancing, you may not get the benefits that come with a fixed rate home loan unless you attempt to refinance again

You will have to pay closing costs

The process of refinancing may take a

substantial amount of time

to finish; between 15-45+ days, look out for easy refinance options.

Your loan term may be reset to its original length, meaning your total interest repayment over the term may outweigh what you save at a lower rate

A shorter loan term means higher monthly payments, and, on top of that, you may have to pay closing costs on the refinance.
How to refinance a home loan
Beginning to refinance a home loan is not too different from setting up your first mortgage loan. Refinancing, after all, is just the process of changing from your current mortgage to a new one. A full guide to the refinancing process is available on our website.
How does refinancing work?
Refinancing is a term that applies to the negotiation of and exchange to a better mortgage for you. It does not necessarily have to be done with new mortgage lenders. You may also look to negotiate with your current lender for a loan that suits your needs from now and into the future.
Much like setting up your first mortgage, a lender will assess your finances and determine whether or not you are eligible for the loan you desire. The loan may come with new terms for your loan repayments and, hopefully, a lower interest rate. It may also reset your repayment clock, however, if you sign up for a loan with a longer repayment period than what you currently have.
The process is bound to come with costs as well. You have to determine whether you are capable of covering these fees before you begin to refinance, as some of them come from upfront fees and closing costs for your current loan. Furthermore, you need to know what type of refinance loan you will be applying for.
Examples and types of refinancing
Depending on what you want out of the refinance process, you can choose from various different types of refinancing options. It is beneficial to explore each type to see what best suits you.
Check out a few examples of different refinancing situations below, or get in touch with our loan specialists to see how refinancing can benefit you.
When should you refinance?
You can choose to refinance at any moment, as long as you pass the criteria set out by your lender and have a financial sense of security. The best time for you to refinance, however, depends entirely on you and what you intend to do.
Overall, however, good times to refinance are:
When you have a good credit score, especially from when you first got your existing loan, you can refinance for a better interest rate.

When interest rates are on the move.

If you are interested in switching loan types, especially if you are going from a variable to a fixed interest rate, or vice versa.

When you are looking for a lower term to pay off your mortgage loans faster.

When you need to access equity for cash out refinance, or to consolidate debt.

If you want to remove someone's name from the loan title.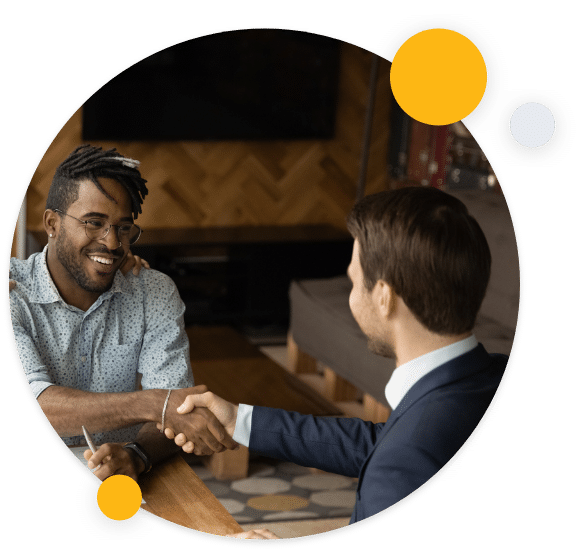 Ultimately however, when you believe yourself prepared to undergo the refinance process is the best time to start. If you are looking to get started with a trusted mortgage lender, Homestar Finance is an award winning lender with plenty of refinance home loan options for a better home loan. Refinance with us today!
Disclaimer: This article is not intended as legal, financial or investment advice and should not be construed or relied on as such. Before making any commitment of a legal or financial nature you should seek advice from a qualified and registered Australian legal practitioner or financial or investment advisor.  
Ready to take the next step?
Let's get to know each other!
Talk to us about your home loan needs and we will package up a home loan with the features you want and tailor the rate to your circumstance.